Posted 20th March 2015 | 3 Comments
Major rail investment plans for North unveiled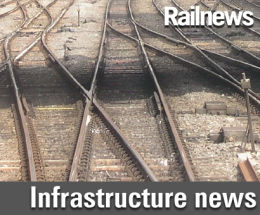 MINISTERS are publishing plans for a multi-billion upgrade of the rail network in the north of England today.
The plans include a 'TransNorth' network – with sections capable of speeds up to 225kmh (140mph) - linking Liverpool, Manchester, Leeds, Sheffield, Newcastle and Hull. With such a network journey times between Liverpool and Manchester could come down to 20 minutes; Manchester to Sheffield and Leeds could both be 30 minutes; Leeds to Hull could be 45, and Sheffield to Hull 50 minutes. Journey times from Manchester to Newcastle could be cut by 25 per cent.
The development of the second phase of HS2 to Leeds and Manchester could also be accelerated, following a call from HS2 chairman David Higgins for phase 1 to be extended from the West Midlands to Crewe.
But opposition politicians are warning that the Northern Hub project is falling behind schedule, while unions dubbed the announcement 'electioneering'.
Chancellor George Osborne and transport secretary Patrick McLoughlin are launching the proposals in Liverpool today. The transport secretary said: "This dynamic change, led by the Chancellor with Northern leaders, transforms the way government looks at transport solutions for the North. No government has given such attention to the infrastructure of our great northern cities and how to deliver a world-class, integrated transport network for the north. The proposals announced today will reduce journey times while increasing capacity and connectivity, enabling growth.
"Creating a Northern Powerhouse of jobs, investment and prosperity, is a key objective of the Government's long term economic plan. We are planning for transport and growth in a new joined-up way. Today we set out a comprehensive strategy for the northern economy which will help the north pool its strengths. Transport for the North gives the north a powerful new voice."
The report, produced in partnership with the new local authority group Transport for the North, sets out a 'revolution' in the region's transport, according to its sponsors. The plans include a new line between Sheffield and Manchester.
Supporting studies by Network Rail set out for the first time the different options for creating such a network and set out indicative costings. Options range from radically upgrading existing routes to building completely new lines which could be the basis for the already-discussed HS3.
The Government also pledged to simplify fares, by 'streamlining the system of regulated fares. Work will also begin on developing contactless travel cards that can be used across Northern cities as well as on providing simpler, more unified information for passengers, making it easier for them to plan and make their journeys'.
But although road schemes included in the report have already mostly been announced and funded, the source of funding for the rail projects is far less clear, with the Government saying only that
'it will now fund further development of the options identified'.
Critics of the plans have been quick to step forward. Shadow transport secretary Michael Dugher said the announcement was a "desperate, last-ditch attempt to win votes in the North," while RMT general secretary Mick Cash said rail services in the region were "lumped with clapped-out, overcrowded trains" which were not destined to be replaced for a long time yet, and Mick Whelan of Aslef said the plans were "fanciful in the extreme" and a "blatant piece of post-Budget electioneering".

Meanwhile, shadow rail minister Lilian Greenwood said that the Northern Hub project was in danger of falling behind schedule because of the delay in gaining Transport and Works Act approval. She also warned that the cost of electrification in the west of England is set to double.
Addressing a meeting in Manchester, she welcomed moves by Ministers to devolve responsibility to the city regions, but said that they were taking too long and did not go far enough.
She claimed TransPennine electrification was now at least a year behind schedule, and Great Western electrification was going to cost at least double the original budget.

She also said that the Northern Hub project was in danger of falling behind schedule because of the delay in gaining Transport and Works Act approval, which Ministers were not resolving following objections by English Heritage to the impact of the scheme on Manchester's Transport Museum – which is also the original terminus of the Liverpool and Manchester Railway, built 185 years ago.

Ms Greenwood said that if a Labour government was elected, a National Infrastructure Authority would be included in its first Queen's Speech.
Reader Comments:
Views expressed in submitted comments are that of the author, and not necessarily shared by Railnews.
Quite apart from mew infrastructure,it would be useful to brimg Intercity services between the Northern conurbations up to standards elsewhere by utilising faster, better quality trainsets.

On EMT's Liverpool-Mancherter-Sheffield axis. 158's might be replaced by 5-car "Meridians", with some of these going on to East Amglia via Retford and ECML. Nottingham ( and Leicerter) to Mancherter could be catered for by extending some St Pancras - Nottinghams via the Totley curve and Hope valley.

The Liverpool-Mancherter-Leeds-Newcasle/Hull corridor could benefit substantially if initially the 185's on this service could be replaced with "Super Voyagers"cascaded from Virgin ( who recently obtained additional "Pendolinos" to cover Birmingham-Glasgow/ Edinburgh). After completion of transpennine elactrification,these too could be taken over by 6 car "baby Pendolinos", The tilt capability of both these could save time on the sinuous Mancherter-Leeds section, whilst theit 125 mph potential could be utilised north of York.

If people think we don't think we need a High Speed trains to travel between London, Birmingham and the north, what are they going to make of Liverpool to Manchester. You won't have sat down before it's time to get up again?