Posted 6th January 2014 | 6 Comments
Labour urged to make up its mind over HS2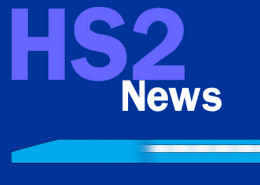 HS2 should not be treated as a political football, the general secretary of ASLEF has warned.
Mick Whelan is concerned that Labour is not giving the project unqualified support, and is urging party leaders to clarify their position over the controversial scheme.
The Independent reports him saying: "We need HS2. We need it for the right reasons, the economic and business reasons and the socio-economic reasons that are going to drive growth for the next 20 or 30 years."
He also pointed out that Labour originated the plans for HS2, and that last year's ASLEF conference gave HS2 its full support, complete with a standing ovation.
When he was asked about Labour's present stance over High Speed rail he replied: "I'm worried about it because I don't want to see it become a political football. We either need the infrastructure or we don't."
Reader Comments:
Views expressed in submitted comments are that of the author, and not necessarily shared by Railnews.
I would not want a potential future administration to provide unqualified support to an initiative that has not yet bee fully qualified. So it looks more like a case of the pot calling the kettle black in this outburst.


I'm not going to lose any sleep whether the things built or not, but there are plenty of possibilities that this could become the most expensive white elephant ever. And become an albatross (continuing animal metaphors) around the neck of the rest of the system and its finances as well. I really get very worried when I hear people say its a Black or White case.

A 100% commitment to building HS2 as quickly as possible by all parties needs to be absolutely clear and unambiguous. The alternatives to HS2 are simply not fit for purpose, cost almost as much, and will cause transport chaos for many years to come.

The commitment to finish the project without delay would also show that the UK can be a vibrant and modern country with a modern fast public transport system capable of meeting the needs of the growing population well into the future. Sadly our cut-back Victorian rail system, very good in it's day, can no longer cope with demand and desperately needs this new alternative high speed line s soon as possible to relieve the classic routes.

Are our politicians capable of seeing what's really best for the long term good of the country rather than the constant short termism we've experienced for far too long - let's hope so!

Labour had the vision to start the project. We need them now to put the country before politics and commit wholeheartedly to support finishing the new line as soon as possible.

Labour has already agreed to HS2 and backed it in recent vote on paving bill!

Always beware of mis- information from Antis who just make it up as they go along and then surprise surprise lose court cases .

This is more about how Shadow Chancellor Ed Balls said he would not sign a blank cheque for HS2 given the wrongly perceived massive increase in costs when in fact it's just an inflated contingency something he could cut as Chancellor and not make an iota difference to Hs2 funding!



Stand up and be counted Labour.
We Need this Project