Posted 3rd June 2013 | No Comments
New Kenilworth station plan moves forward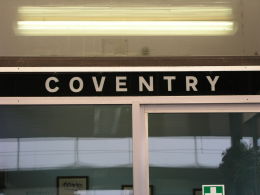 Kenilworth is between Coventry and Leamington Spa. Reopening the station would provide many local and regional links
THE transport secretary Patrick McLoughlin has confirmed today that plans for a new station at Kenilworth in Warwickshire have moved forward, and that he is 'minded' to help fund the £11 million scheme with a contribution of up to £5 million.
The announcement falls short of a firm commitment, and it is still not clear which operator would provide the train service. If the grant were to be made, the Department for Transport said it would be the largest single allocation so far from its New Stations Fund, which has recently been used to make contributions of varying amounts to four other new station projects in England and Wales.
The DfT said the project would provide two 100m platforms at Kenilworth, long enough for four-car trains, on the line between Coventry and Leamington Spa.
The route is currently used only by CrossCountry and freight trains, and another operator may have to be brought in. The most likely candidates appear to be Chiltern, which calls at Leamington Spa, or London Midland, which runs most local trains in the West Midlands and already provides a service between Nuneaton and Coventry.
The transport secretary said: "Our support for Kenilworth station illustrates our commitment to working with community and national partners to meet local transport needs that not only deliver real benefits to passengers but also improves the network.
"This is another example of the government's determination to transform the railways as we continue to push forward with the biggest programme of rail investment ever."
Network Rail is now carrying out work to integrate the plans for Kenilworth with the upgrades already planned for the line, which include electrification and greater capacity so that it can form part of the future 'electric spine' for freight trains from Southampton to the north. This work should be complete by the end of the year, the DfT said.
The DfT added that so long as the two projects were compatible, scheme sponsor Warwickshire County Council would then work with Network Rail to complete the station plans.