Posted 19th June 2007
MTR Laing to run London Overground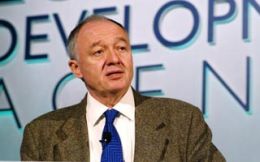 London Overground services will be run by a joint venture between Chiltern Railways owners Laing and Hong Kong metro operators MTR. Mayor of London Ken Livingstone announced today MTR Laing will operate the services in a contract that will be "tightly managed" by Transport for London (TfL).
The London Overground network is made up of the North London Railway, where services are now operated by Silverlink, and the extended East London underground line, which is due to be completed in 2010.
Mr Livingstone said the services will create 400 jobs over the next three years and, and all staff now working for the East London Tube line would be found jobs within London Underground.
He hit back at claims by the RMT union that he was privatising part of London Underground, saying the trains would be owned by TfL, who could take over operations if it was not happy with MTR Laing's performance.
"This is not privatisation," he said. "The private company are just running it on our behalf."
TfL is promising a total of £1.4 billion investment in staff, trains, improved services and refurbished and new stations. The Mayor's office will set fares, and TfL will retain revenue for reinvestment in the transport network.
RMT general secretary Bob Crow called on Gordon Brown to reverse the decision when he became prime minister.
"For the first time for more than seven decades the operations of part of the world's most successful metro system are to be taken out of the public sector and handed to an organisation for which profit comes first.
"That raises grave safety concerns both for our members and for the travelling public, and it raises the prospect of millions more in public money being sucked out of the network," he said.
MTR Laing was selected from four short-listed companies to run services from November this year to November 2014, with an option for a two-year extension.