Posted 30th January 2017 | 2 Comments
Legal challenge to Merseyside new trains deal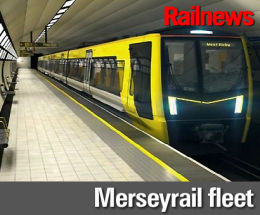 THE £400 million contract to build new trains for Merseyside is being challenged in the High Court.
The deal was agreed with Swiss builders Stadler before Christmas, but the decision by Merseytravel is being disputed by Bombardier, which was one of the losing bidders.
The details of the claim are not yet known, but a spokesman for Merseytravel said: "We can confirm that Bombardier has issued a legal challenge with the High Court in relation to Merseytravel's decision to award the contract for a fleet of new trains to Stadler.
"We are confident that we can robustly defend this challenge however it would be inappropriate for us to comment further at this stage because the process is subject to ongoing legal proceedings. We are hopeful that the matter can be resolved quickly so we can get on and deliver this exciting project."
Stadler had been shortlisted in January 2016, along with Bombardier, CAF, Mitsui and Siemens.
The first train is due to be delivered in mid-2019, and the whole fleet is intended to be in service by the end of 2020, replacing a fleet which is almost 40 years old and was becoming increasingly expensive to maintain.
Reader Comments:
Views expressed in submitted comments are that of the author, and not necessarily shared by Railnews.
Why does this site NEVER report anything positive?
[First, it is not our mission to spread synthetic syrup, but to present news in the most objective way we can. Secondly, if you insist on classifying stories as positive/negative, then how about: Alex Hynes named as new head of ScotRail Alliance, West Coast/HS2 franchise 'once in a lifetime opportunity', HS2 train procurement launched, Chinese railfreight containers arrive in London? All posted in January.--Editor.]